Transgolfe
From Sainte-Maxime to Saint-Tropez, come and discover the mythical Golfe de Saint-Tropez in a convivial, festive and sporting atmosphere.
Be Caution, places limited !
Information
Date Sunday, April 5th, 2020
Start : 8.00am - Sainte Maxime
Arrival Saint-Tropez
Distance 18 km
Altitude difference 68 D+ / 64 D-
Cities crossed
Sainte-Maxime | Grimaud | Cogolin | Gassin | Saint-Tropez
Costume contest
Knights, adventurers, clowns, cavemen, fairies, winnies, Mayan bees, corsairs, take note !
Use your imagination and creativity to win the trophy for the best costume!
Route & Profile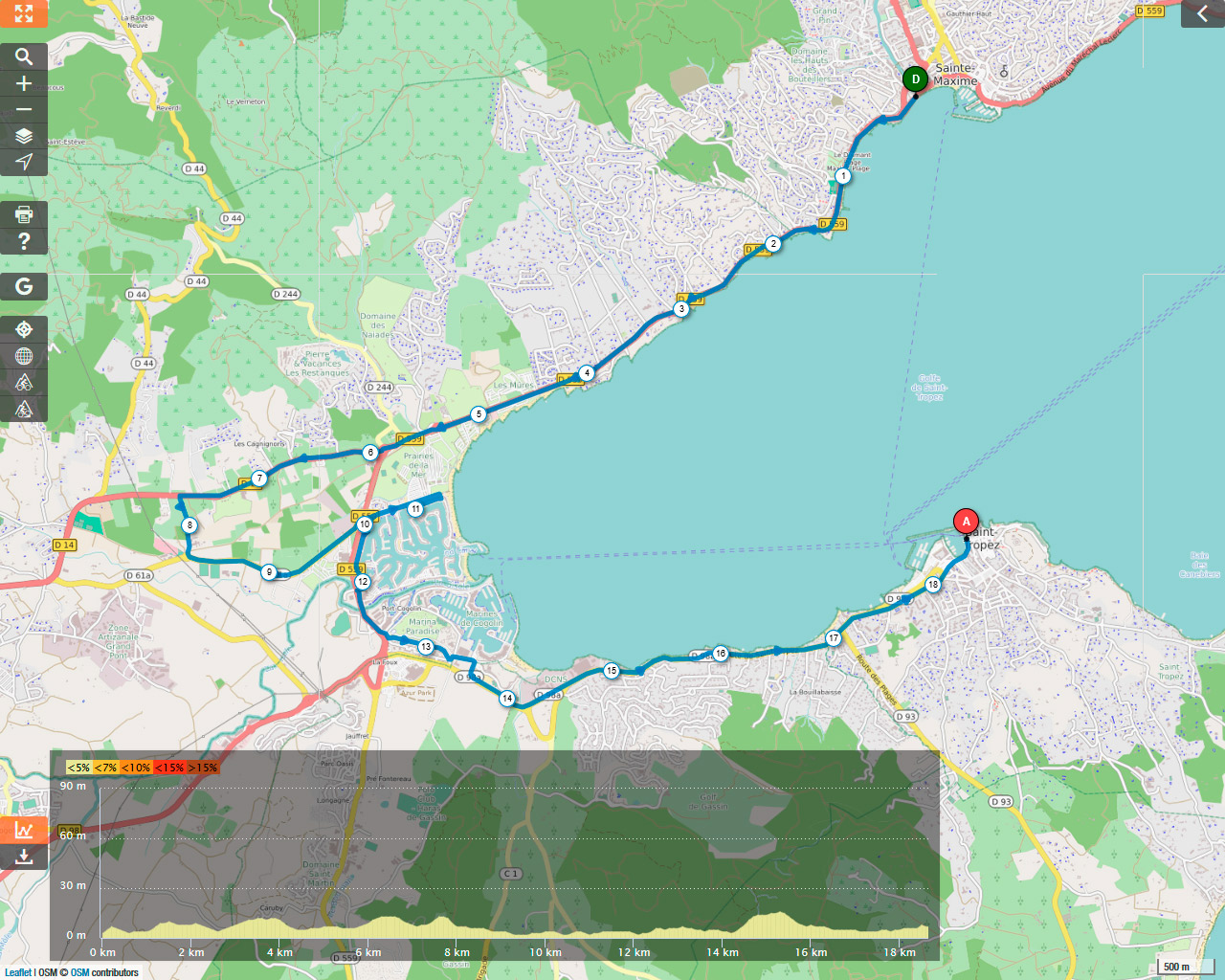 Register
Please note : In order to validate your registration form, you must send a medical certificate mentioning that you are fit to practice running in competition dated less than one year in advance of day of the race.